Ideally situated in the heart of Uvita and within easy access to Costa Rica's beloved Whale Tail National Park, we've thoughtfully designed each detail of our hostel to help you find your Pura Vida.
From private cabins and cozy suites to spacious shared rooms, Whale Tail Hotel offers a wide range of accommodation options to meet your unique needs. Throw in amenities like an onsite surf school, a coworking space with high-speed wifi, a refreshing swimming pool ringed by tropical gardens, and the best craft brewery in town, and you've got all the trappings of a first-rate Costa Rica vacation.
Whether you're a solo wanderer on a quest for new adventures, a digital nomad searching for work-life balance, or a family looking to make lifelong memories, we'd be honored to welcome you to our jungle hostel and brewery.
Affordable, CoMfortable,
Convenient
Immerse yourself in the wild beauty of Costa Rica with guided jungle hikes, thrilling zipline tours, refreshing dives in crystal-clear waters teeming with incredible marine life — and more. When you stay at Whale Tail Hotel, the highlights of the southern Pacific of Costa Rica are at your fingertips.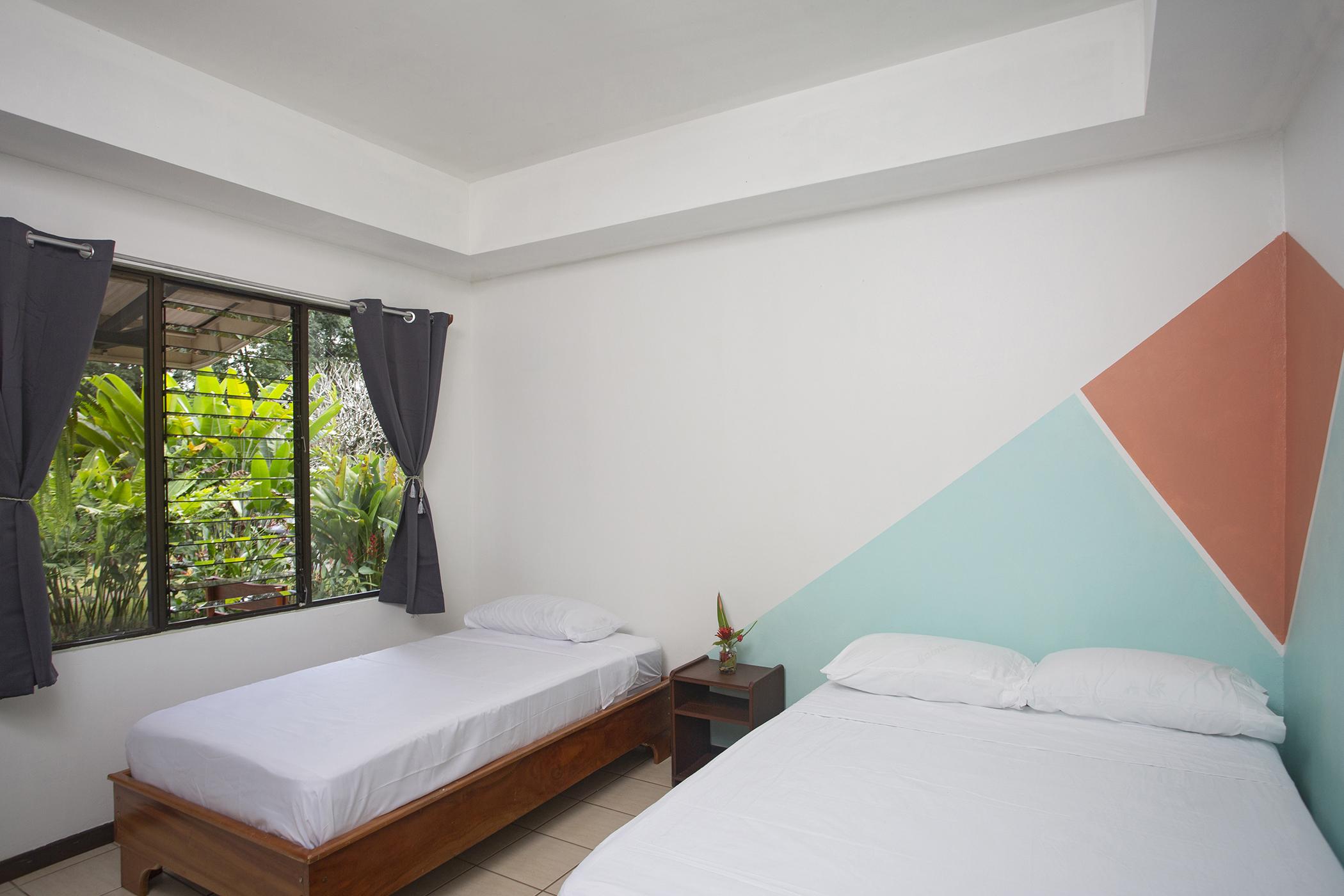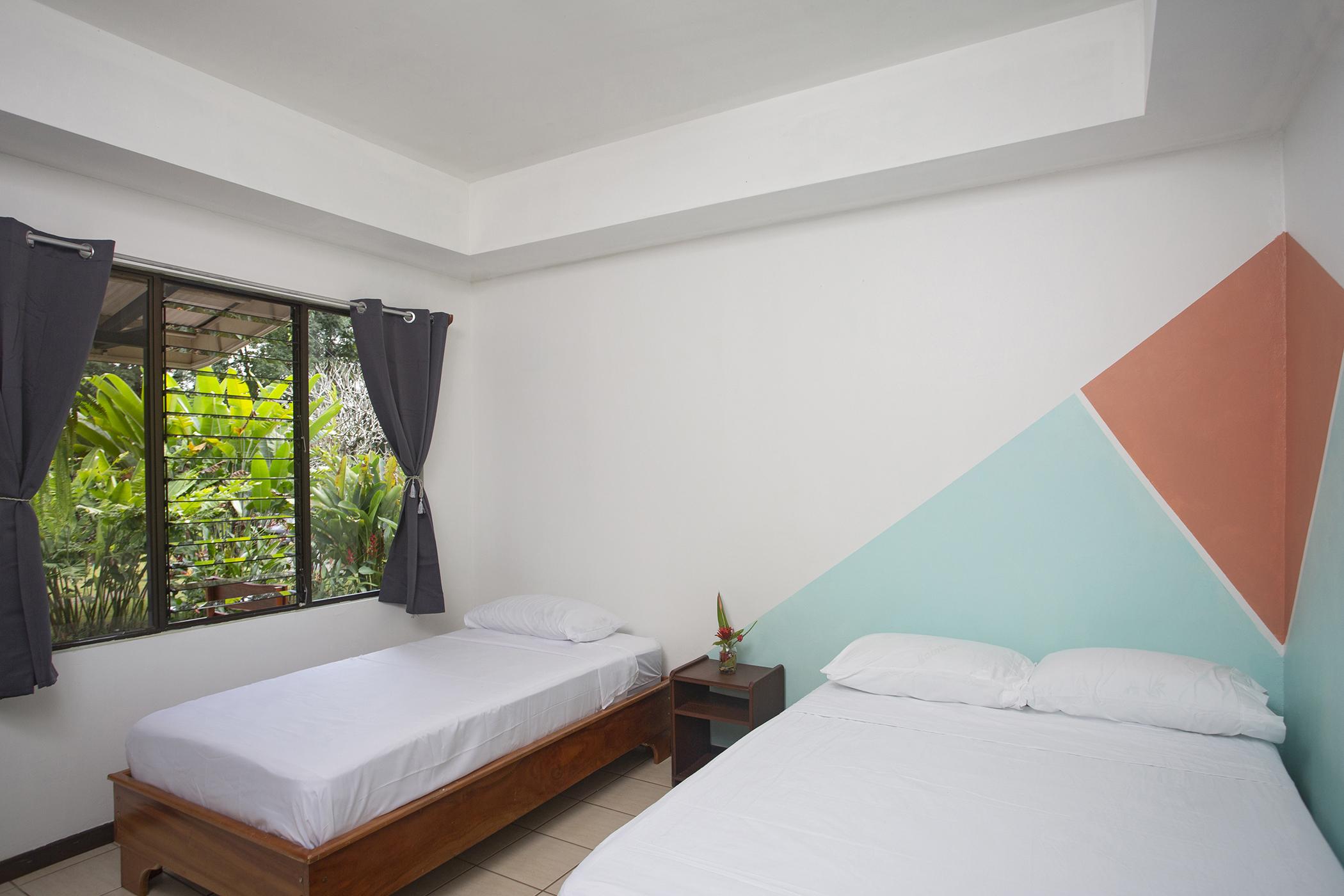 1 or 2 People
1 Double Bed
Nestled in the rainforest, our private rooms offer comfort and privacy in a one-of-a-kind setting. Two-bed private suites accommodate 2-3 guests; Family rooms accommodate up to 4.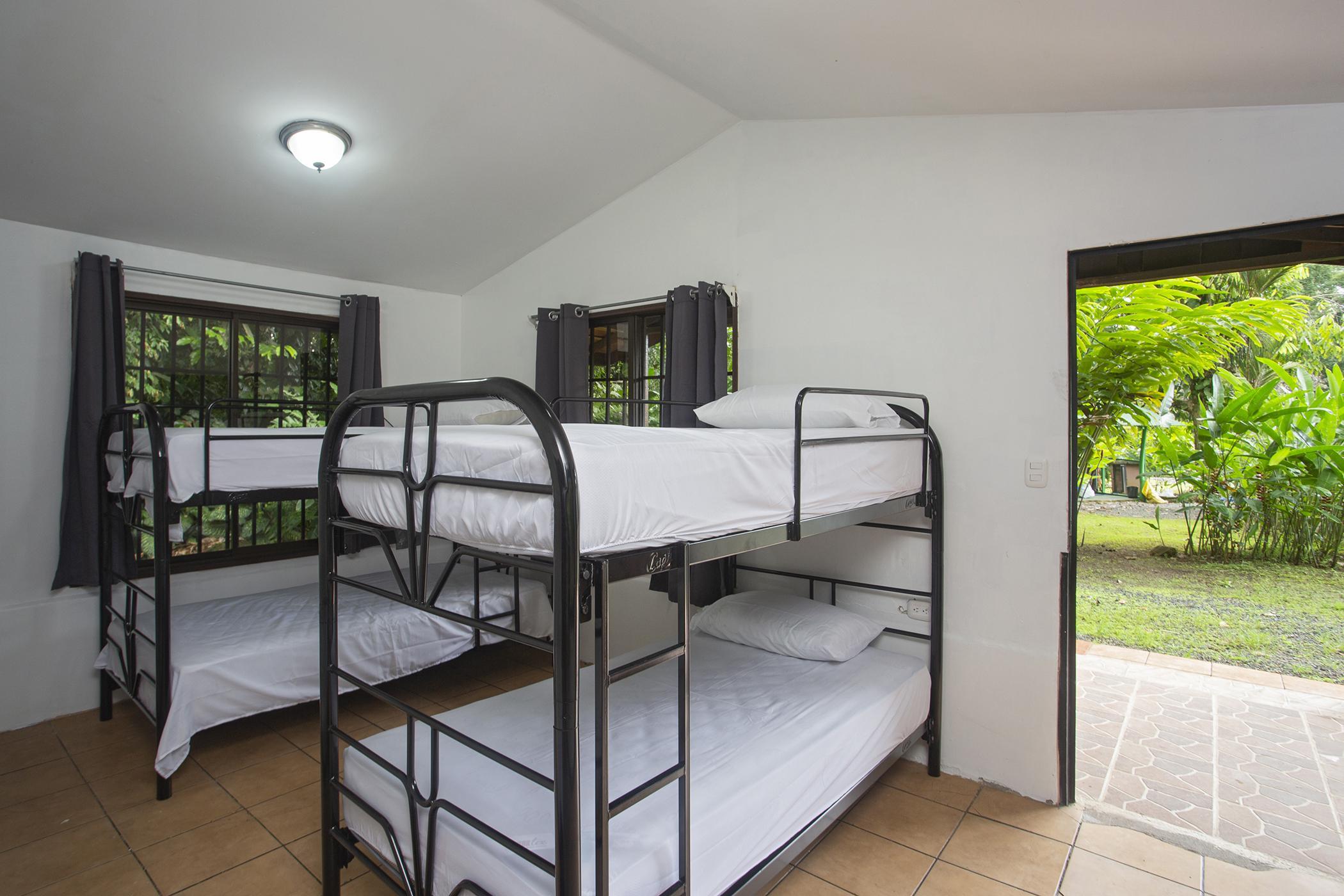 2, 4, 6, and 8 Bed
Dormitory Rooms
For budget-conscious travelers who refuse to compromise on comfort, our shared rooms deliver the perfect balance of affordability and top-notch amenities. Shared rooms accommodate 2 to 8 people; Female-only rooms available.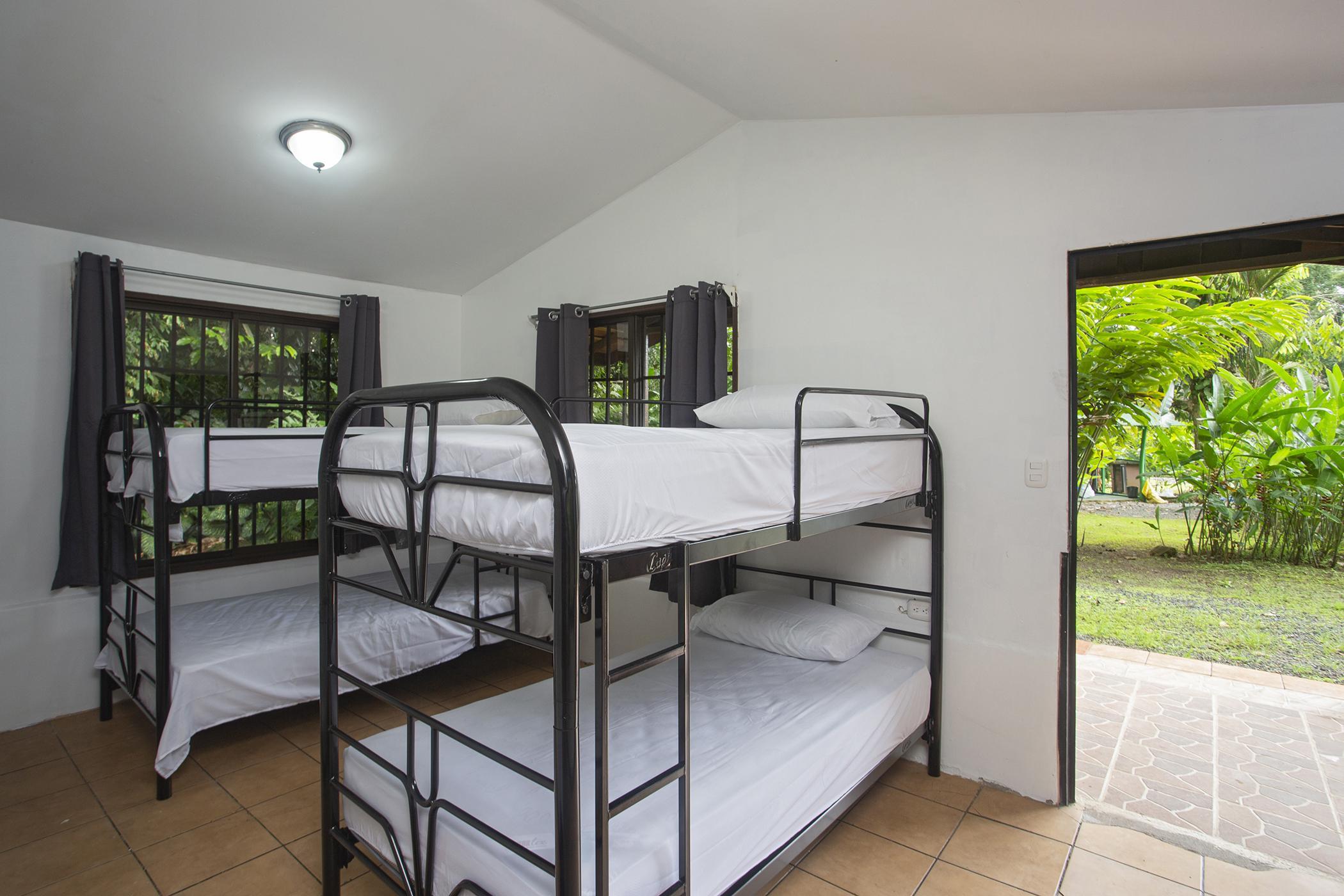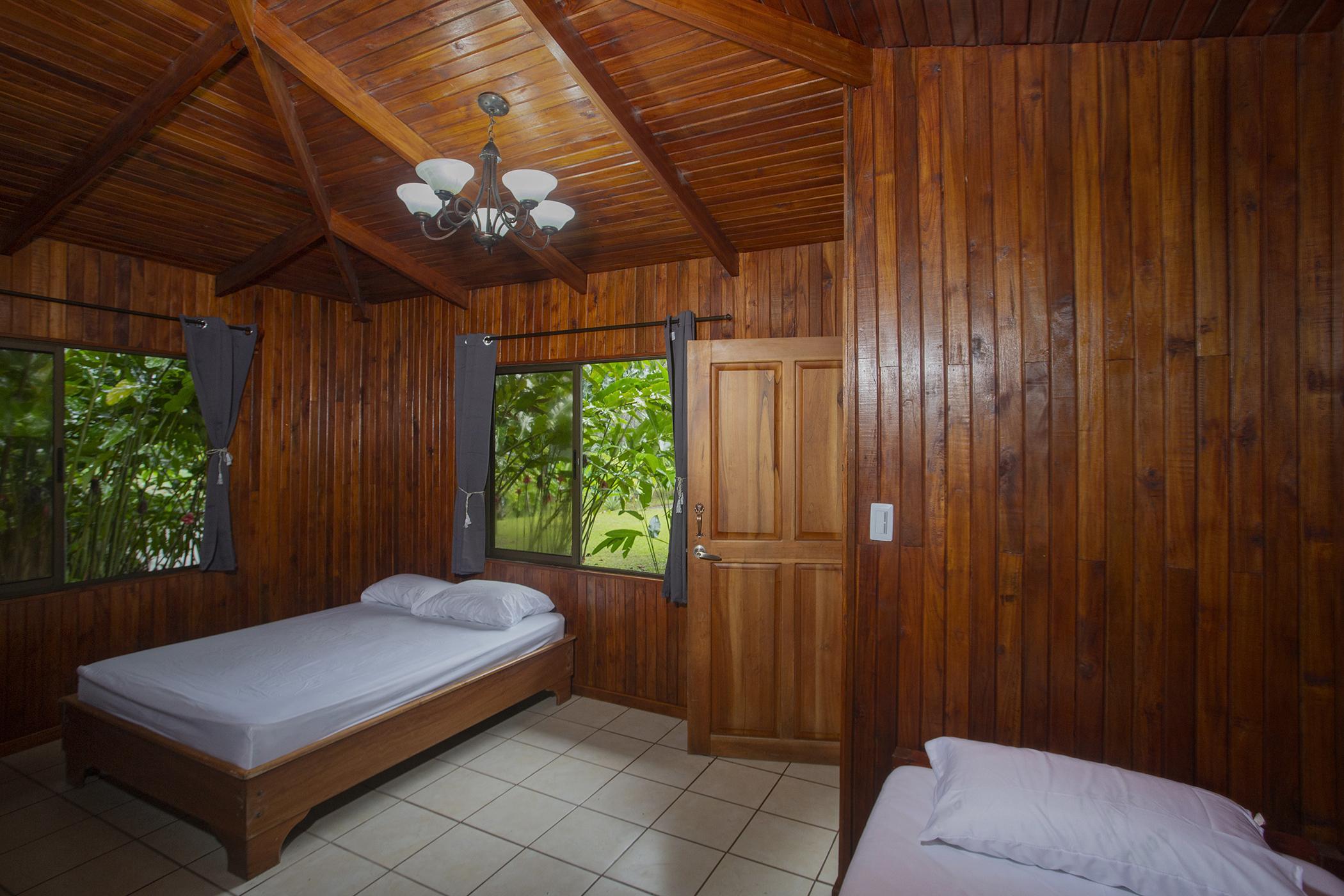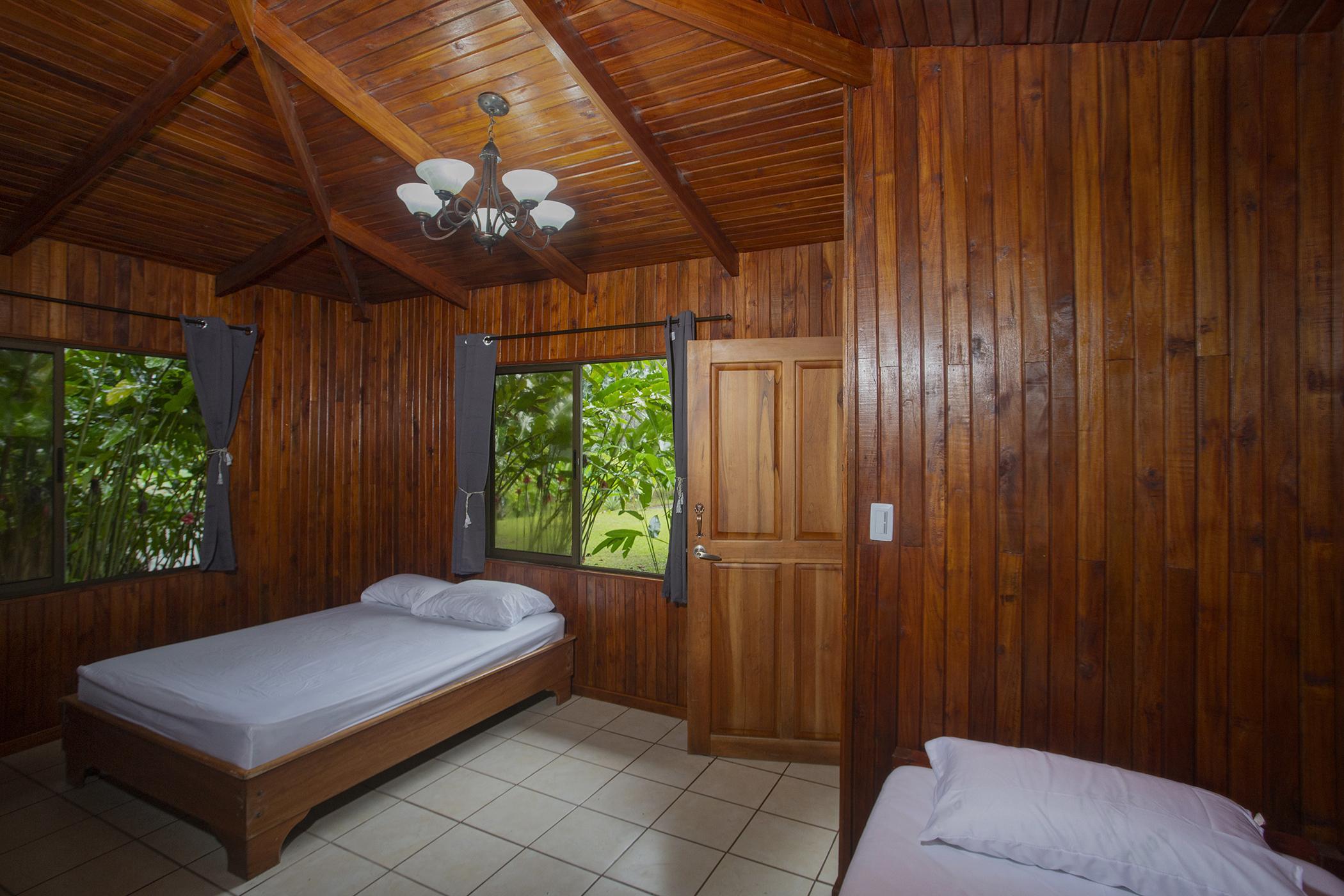 Up to 3 People
1 Double Bed
1 Single Bed
Enjoy ultimate comfort for 2-3 guests in our private cabins, featuring a serene sitting area, rainforest-fringed terrace, private entrance, and breezy in-cabin kitchen.
At Whale Tail Hotel, we've thoughtfully considered each amenity to enhance your stay: a refreshing swimming pool, vibrant gardens, an on-site co-working space, and, of course, the best brewery in town. We offer hospitality inspired by the spirit of Pura Vida – and a one-of-a-kind launchpad for an extraordinary vacation in Costa Rica.

Experience heart-pumping beach and water sports like surfing, paddle-boarding, and kayaking.

Dive into a colorful underwater world with snorkeling and scuba diving off Caño Island.

Embark on a thrilling whale watching and cave tour adventure.

Trek to nearby Nauyaca and Chontales Waterfalls for breathtaking views and a refreshing swim.

Rev up your adrenaline with ATV tours through the mountains and zip-lining through the jungle canopy.

Enjoy a romantic horseback ride through the rainforest or on a palm-lined beach at sunset.

Explore the stunning biodiversity of Corcovado National Park with guided wildlife tours and hiking.

Get your heart racing with rappelling and canyoning in the most impressive local waterfalls.

Raft down the pristine Savegre River or kayak through the mangrove forest in the Sierpe River.

Immerse yourself in Costa Rican culture with tantalizing coffee and chocolate tours with local artisans.

Find your inner zen with guided yoga and meditation classes.

Discover local goods at farmer's markets featuring organic produce and handmade crafts.

Join the community for in-house activities like Live Music Fridays and Trivia Night Wednesdays.
Your Unforgettable Costa Rica Vacation Awaits
Book directly to get our best price guarantee and lock in free goodies. 600mts East of BCR Bank, Uvita, Costa Rica
60504
+506 8334-9437
reservationswhaletailhotel@gmail.com