European By Tradition,
Costa Rican By Nature
Explore our wide range of handcrafted brews, from refreshing IPAs to bold porters to crisp golden ales — each meticulously crafted to complement any setting or menu. Learn more about our beloved beers below or visit our Uvita Brew Pub to see what's on tap today.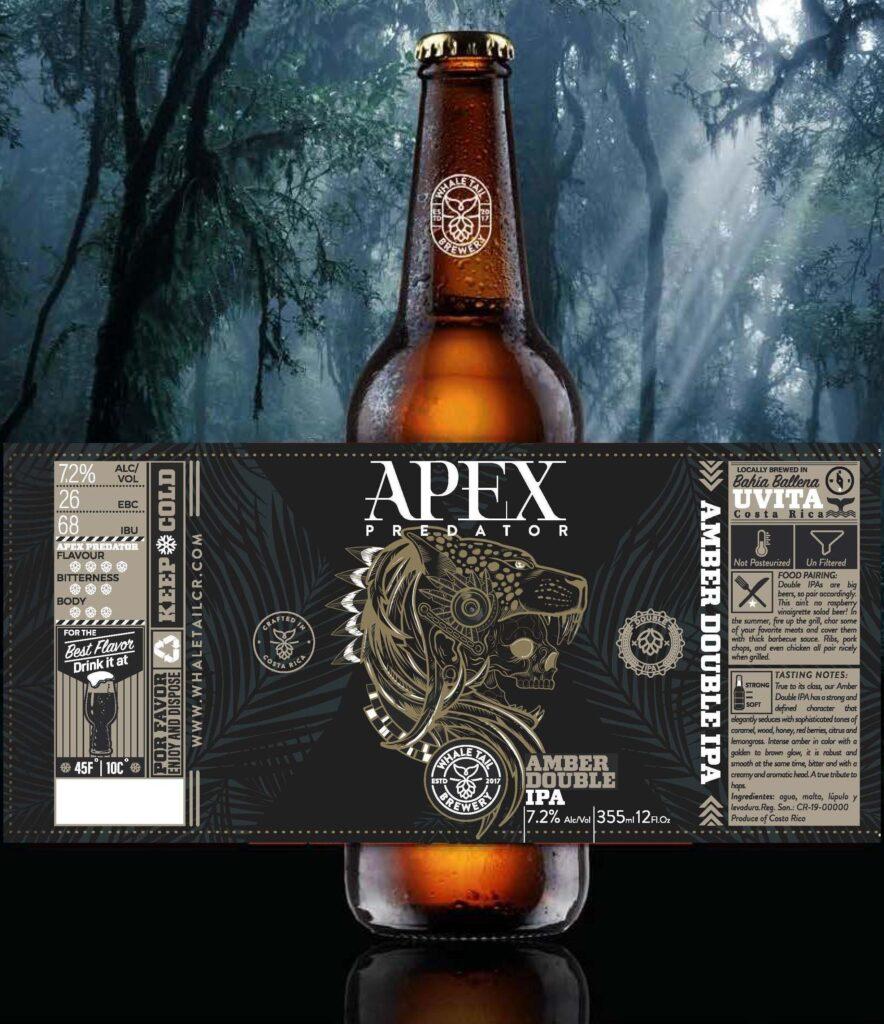 Superior, Elegant,
Woody, and Fruity!
APEX Predator is an Amber Double Indian Pale Ale craft beer. Unique in its class, our Amber Double IPA has a strong and defined character that elegantly seduces with sophisticated tones of caramel, wood, honey, red berries, citrus and lemongrass. Intense amber in color with a golden to brown glow, it is simultaneously bitter and smooth, with a creamy and aromatic head. A true tribute to hops! Pairing Suggestion: Grilled meats or chicken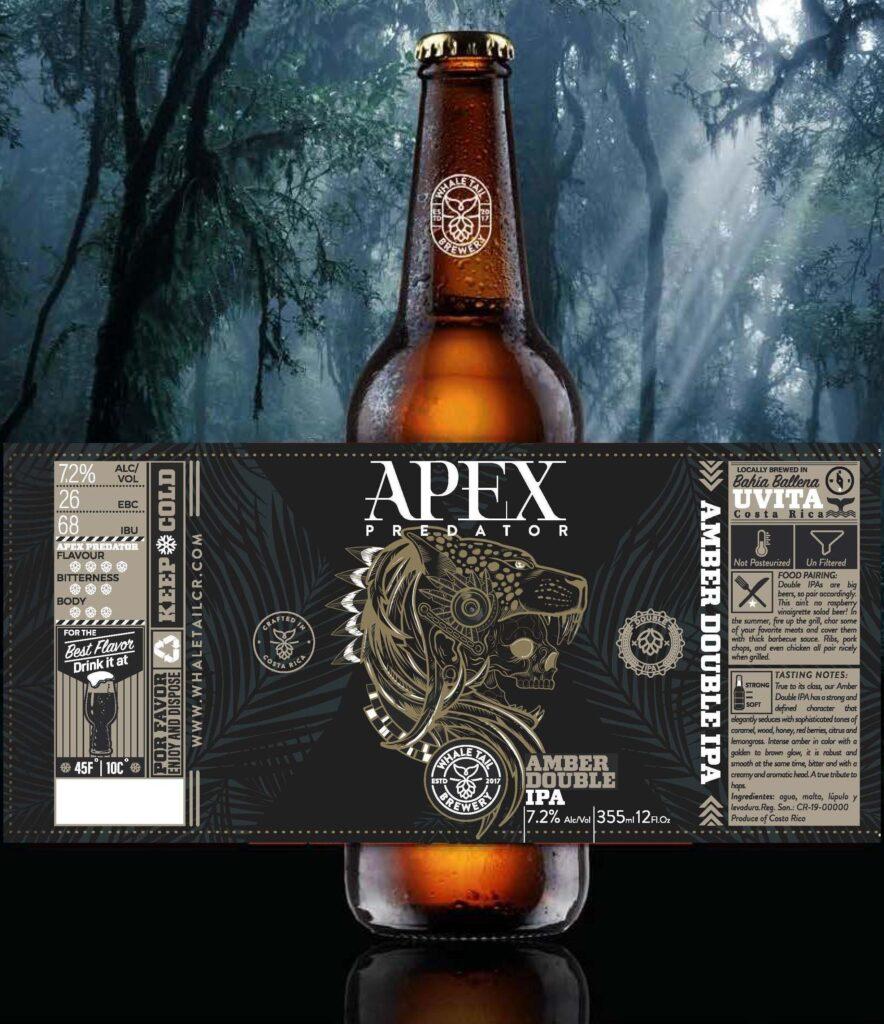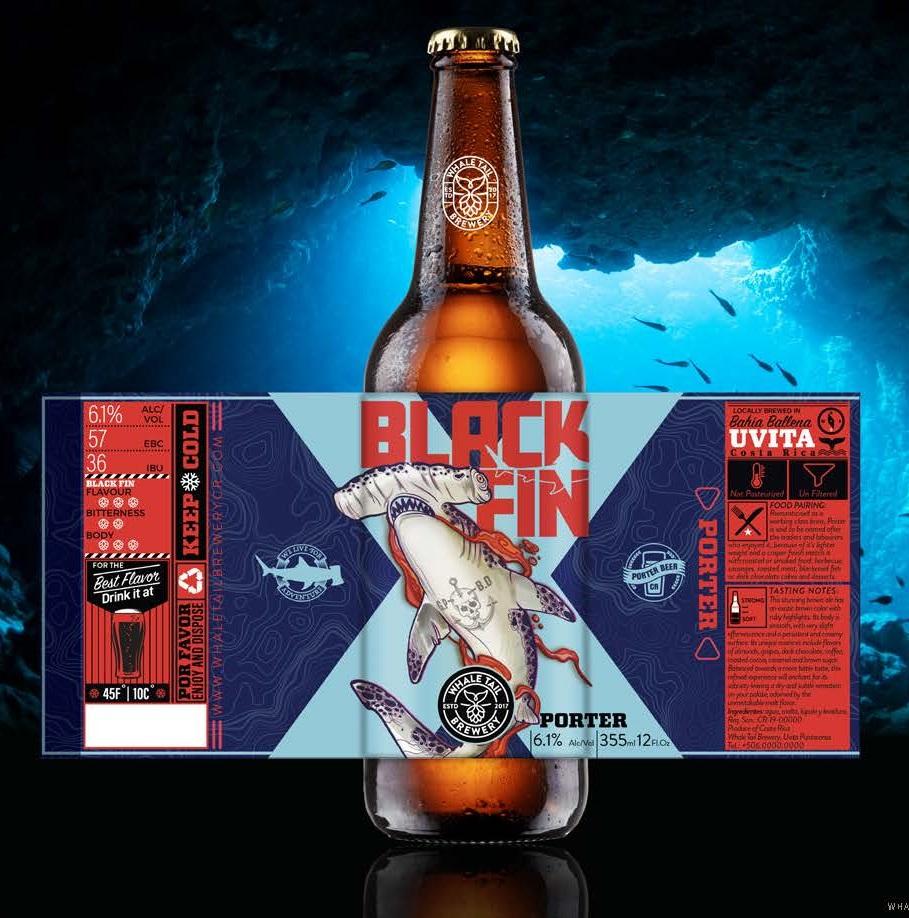 Dark, Elegant, and Strong
Porter is romanticized as a working-class brew, said to be named after the traders and laborers who enjoyed the beer because of its lighter weight and crisper finish. Our Black Fin Porter is a stunning brown ale with ruby highlights. Its body is smooth, with very slight effervescence and a persistent and creamy surface. Its unique nuances include flavors of almonds, grapes, dark chocolate, coffee, roasted cocoa, caramel and brown sugar. Balanced towards a more bitter taste, this refined beer offers a dry and subtle sensation on your palate adorned by an unmistakable and characteristic malt flavor. Pairing Suggestion: Roasted or smoked food, barbecue sausages, roasted meat, blackened fish, and dark chocolate cakes or desserts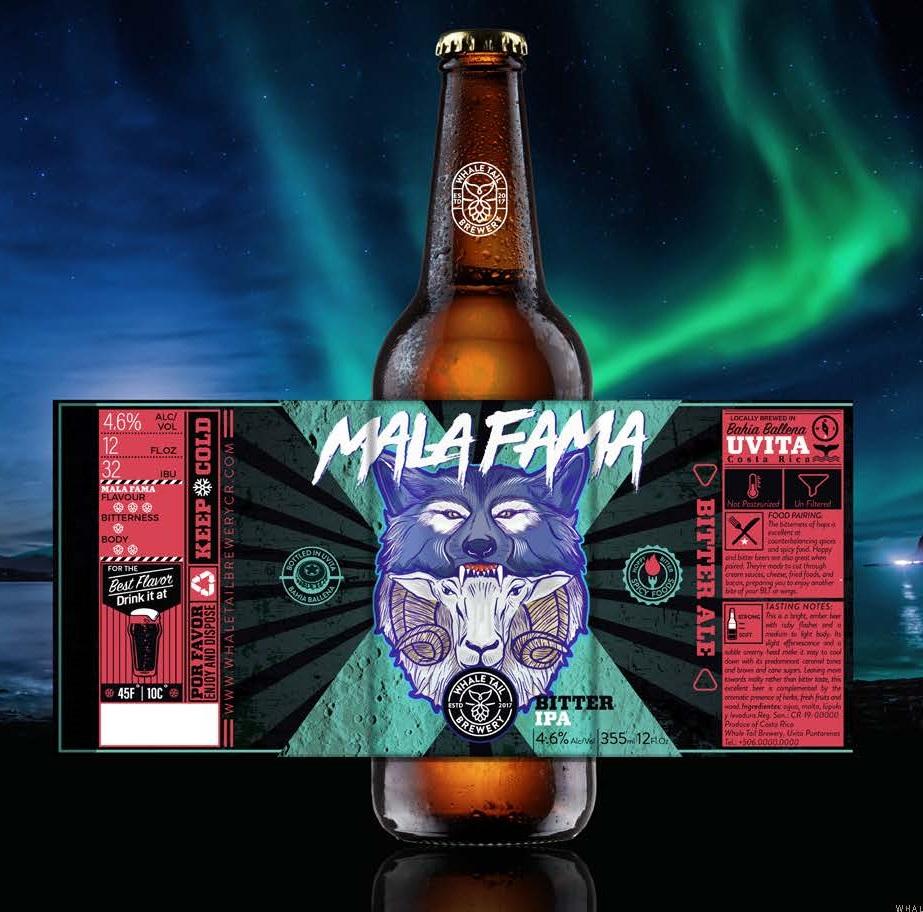 Aromatics of Herbs, Fresh Fruits and Wood
Our Mala Fama (Spanish for "notoriety") Bitter IPA is an Amber Indian Pale Ale craft beer with ruby flashes and a medium to light body. Its slight effervescence and subtle creamy head are refreshing, with predominant caramel tones and brown sugarcane notes. This unique brew leans more towards a malty taste rather than a bitter one. Pairing Suggestion: Spicy food, creamy sauces, cheese, fried foods, and dishes with bacon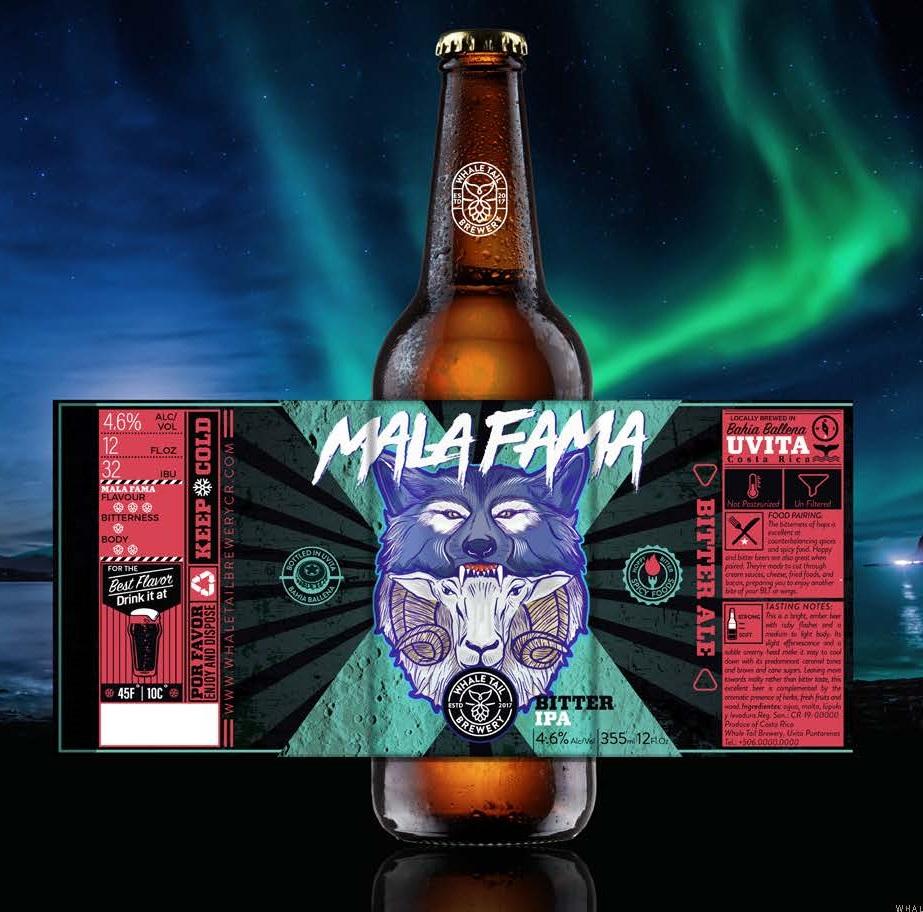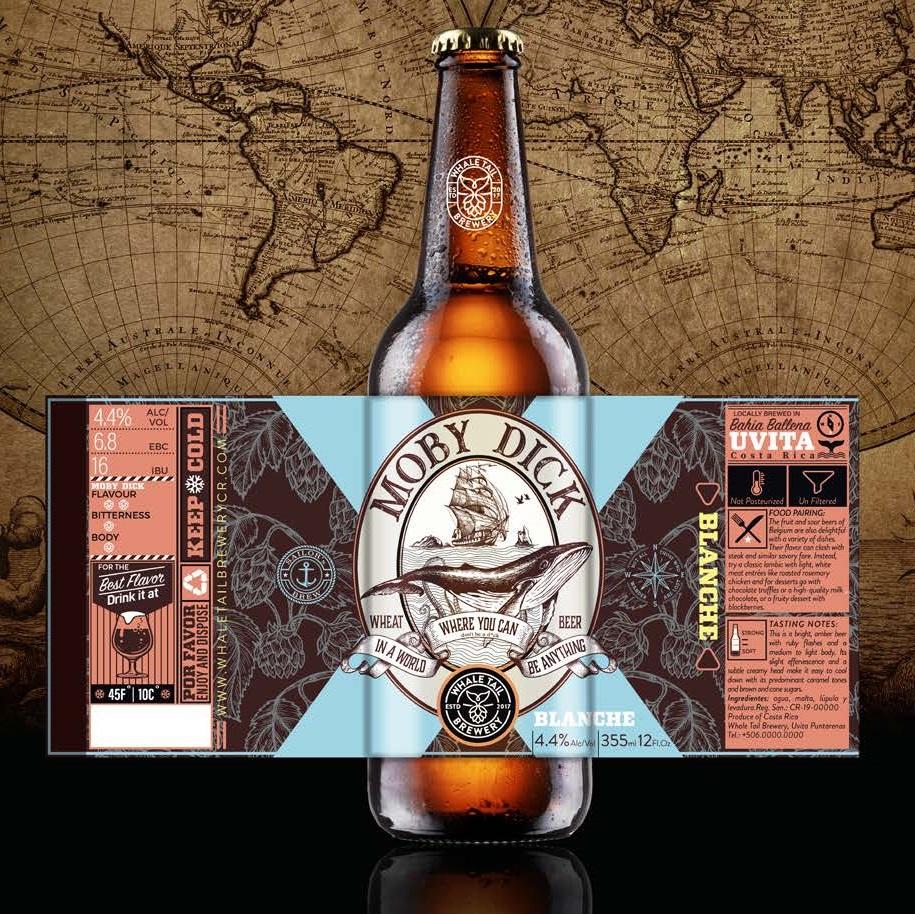 Brilliant, Fruity, and Sour
Moby Dick Blanche is a bright amber beer with light body, slight effervescence and subtly creamy head. Predominant caramel tones and brown sugarcane notes are decidedly refreshing on a hot tropical day. Pairing Suggestion: Steak and savory fare, light white meat entrees like roasted rosemary chicken, chocolate truffles or high-quality milk chocolate, and fruity desserts with blackberries.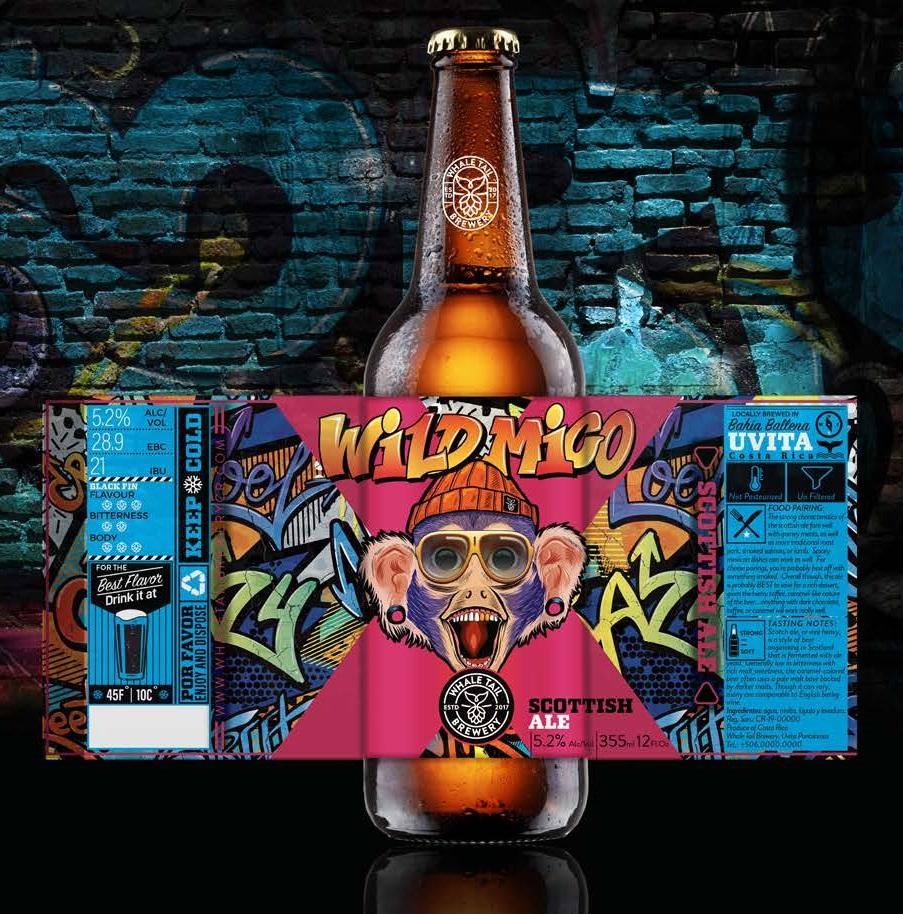 Balanced Malty, Bittery, and Colorful!
Our Wild Mico Scottish Ale boasts a deep malty character balanced by the bitterness of its hops. This beer has a slightly sweet finish, mid to low bitterness, and a medium body with copper-like to pale coffee color notes. Pairing Suggestion: Serrano-style ham, red meats like tenderloin and lamb, strong cheeses, creamy desserts with fruit, salads with Roquefort cheese, nuts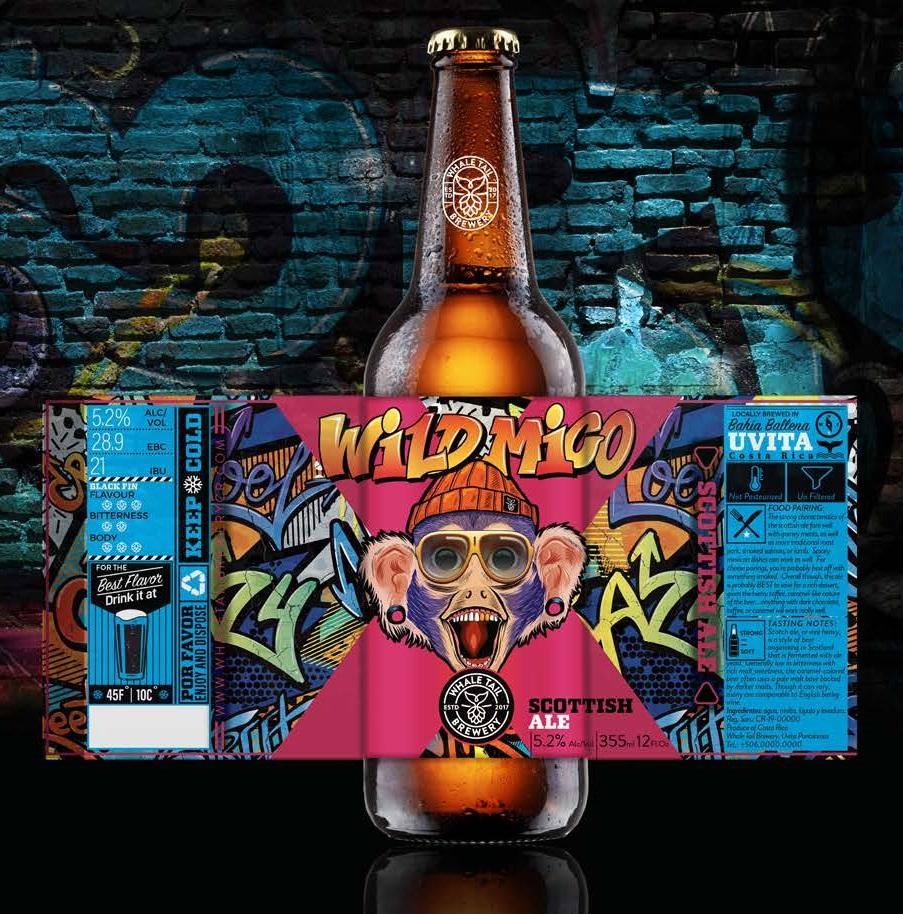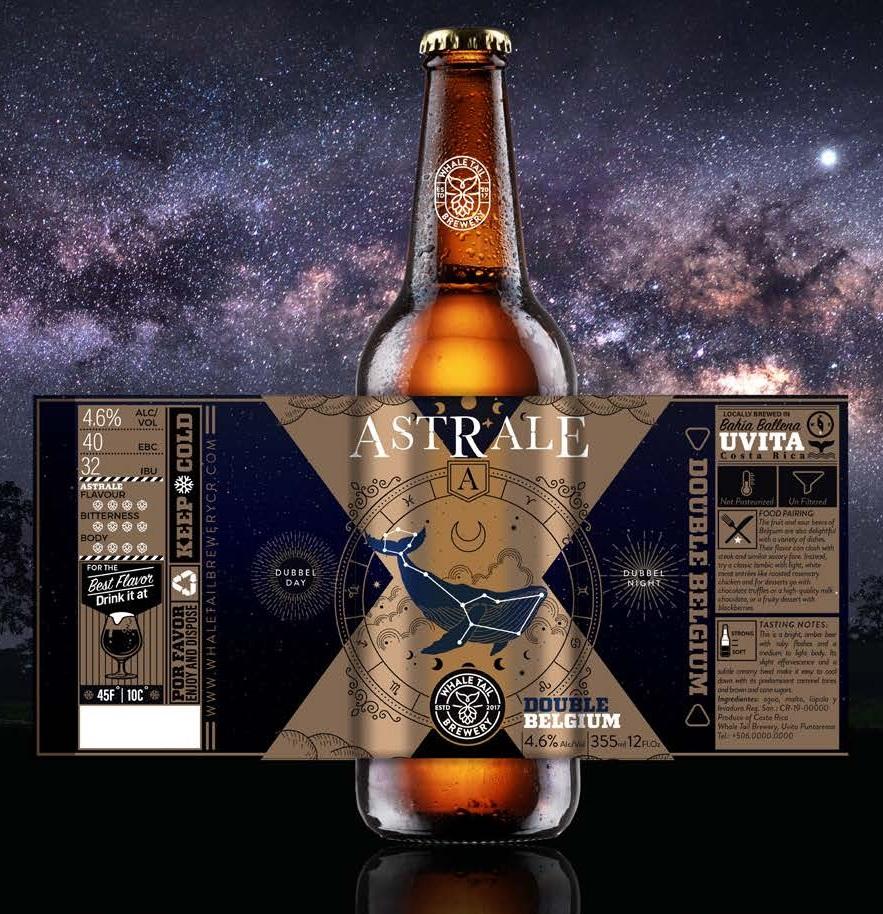 Spicy, Sweet, and Out-Of-This-World!
AstrAle is a Belgian Tripel beer with a smooth impression of grainy malt. Its bitterness is light with a floral aroma, honey notes, medium body, and moderate carbonation. The Tripel beers have a premium alcohol content without overwhelming, with notable touches of cinnamon, brown sugar and fresh fruits. Pairing Suggestion: Refined ham or prosciutto, swiss cheese, brie and other strong cheeses, especially blue cheese and strong cheddar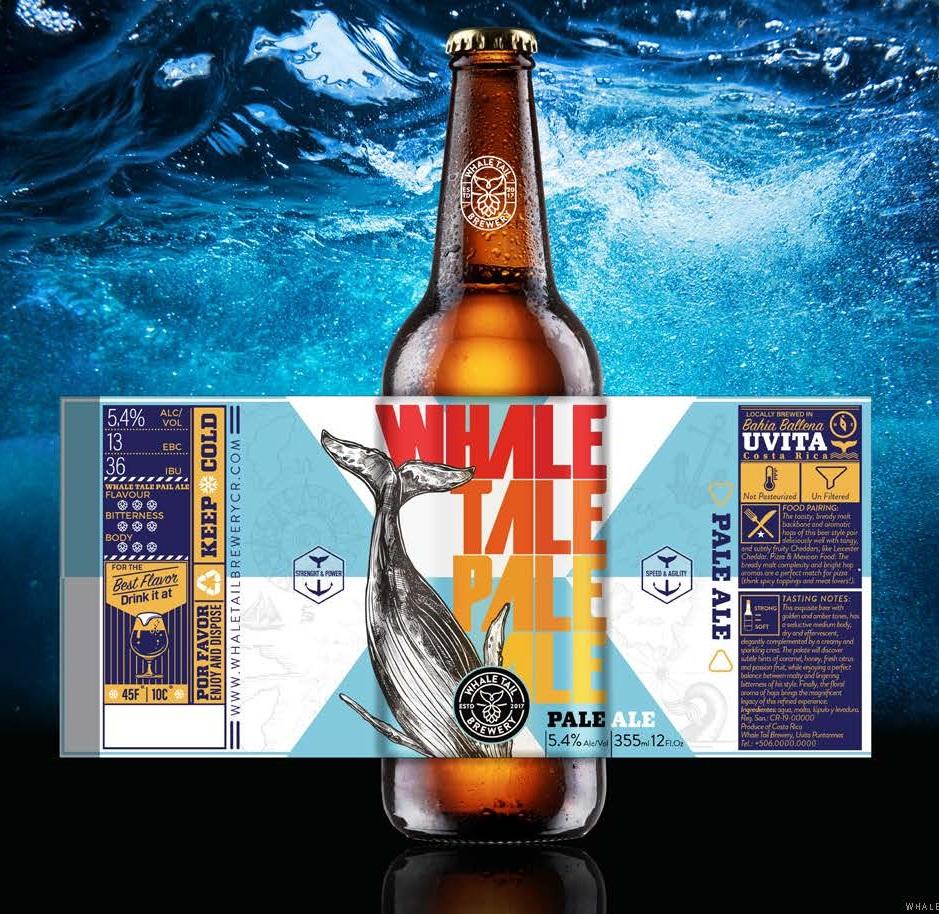 Balanced, Bready Malt Backbone, and Aromatic Hops
Whale Tail Pale Ale is an exquisite beer with golden and amber tones; it has a seductive medium body, dry and effervescent, elegantly complemented by a creamy and sparkling crest. The palate will experience subtle hints of caramel, honey, fresh citrus and passion fruit while enjoying a perfect balance between malty and lingering bitterness. Finally, the floral aroma of the hops creates a magnificent legacy in this refined drinking experience. Pairing Suggestion: Tangy and subtly fruity cheddars (like Leicester), pizza & Mexican food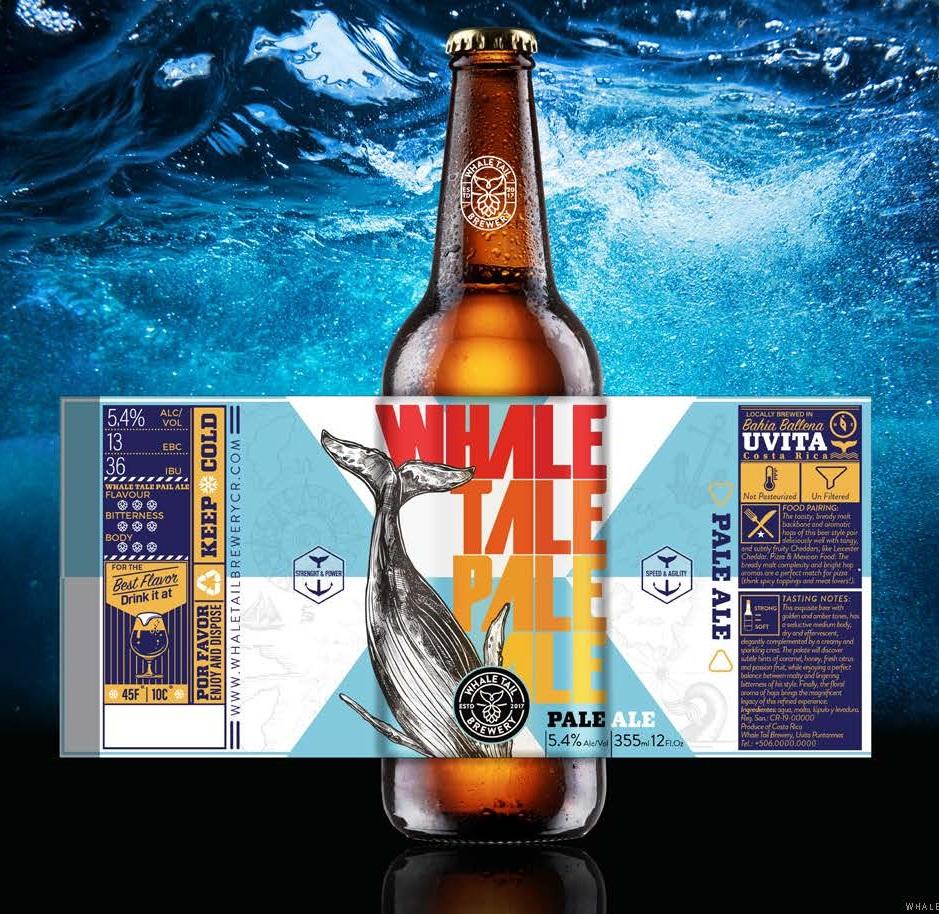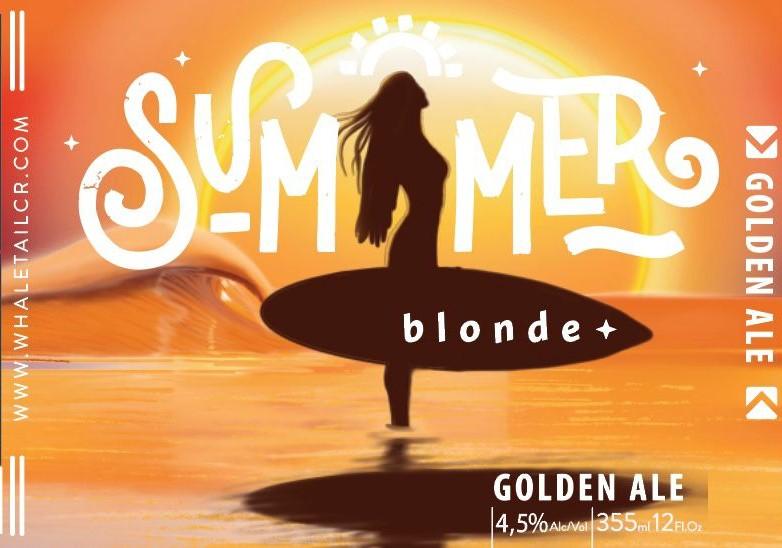 Shiny, Sparkling, and Daring!
Summer Blonde Golden Ale is a Belgian Blonde-style beer that's decidedly refreshing. This beer is malt-focused, balanced, and clean with citric notes; a brilliant beer with a creamy, deep golden and sparkling color and mid to low body due to the smooth hops. The taste is softly sweet with a mid-dry malty and fruit finish. Pairing Suggestion: Sweet and spicy food like hot wings, salmon, asparagus and fennel, grilled fish, Asian spring rolls and fish ceviche

Ready to up your beer game?
Contact us to inquire about distribution. 600mts East of BCR Bank, Uvita, Costa Rica
60504
+506 8334-9437
reservationswhaletailhotel@gmail.com